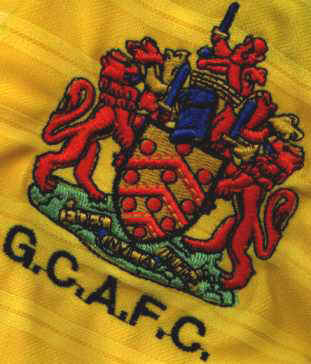 We welcome all contributions to the T-Ender. Send by e-mail to the address above.

Disclaimer
The views expressed on these pages are not those of Gloucester City A.F.C., it's directors, or of any other company mentioned. Neither do they represent the official views of the Gloucester City Supporters Club or its committee.
While we make every effort to ensure information placed here is accurate we do not accept responsibility for errors that may occour. If you do find a mistake please let us know.

All pictures unless otherwise stated are the site's own.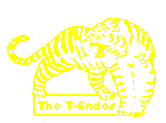 Gloucester City Youth
2001-2002
Date
Opponents
Result
Scorers
20th Aug. '01
Wellington (a)
2-2
30th Aug. '01
Newbury Town (h) FAYC1q
3-0
James, L.Smith(2)
13th Sep. '01
Bromyard Town (a)
7-1
Rae(3),
17th Sep. '01
Chippenham Town (h) FAYC2q
4-2
Tandy(2),
24th Sep. '01
Pegasus Juniors (h)
5-0
Thompson, Gunyon, Webb, Stockley, Brattingham
1st Oct. '01
Southam United (h)
7-0
Gunyon,
8th Oct. '01
Newport County (a) FAYC3q
2-6
Stradling,
18th Oct. '01
Ch@#tenham Town (a)
2-1
22nd Oct. '01
Harrow Hill (h)
8-1
31st Oct. '01
Walsall (a) MFYC2
4-6
L.Smith(2)
7th Nov. '01
Pegasus Juniors (a)
6-1
Stockley(4), Taylor, Brattingham
15th Nov. '01
Evesham United (a)
3-0
Stockley(3)
21st Nov. '01
Pershore Town (h) HFAYC1
3-0
26th Nov. '01
Wellington (a)
0-4
5th Dec. '01
Pershore Town (h)
6-1
L.Smith(3), Stockley(2), Green
10th Dec. '01
Worcester City (a)
1-2
L.Smith
21st Jan. '02
Malvern Town (h)
1-1
14th Feb. '02
Pegasus Juniors (a)
18th Feb. '02
Evesham United (h)
10-1
4th March '02
Cheltenham Town (h)
11th March '02
Pershore Town (h)
6-0
Rolph (2), James, Brattingham, Thompson, Pyne
18th March '02
Bromyard Town (h)
9-1
Stockley(4), James(2), Pyne, L.Smith, Gunyon
21st March '02
Bromyard Town (h) HFAYC QF
6-1
Stradling, L.Smith(3), James, Stockley
8th May '02
Ch@#tenham Town HFAYC Final
@ Bromyard Town
2-1
L.Smith, Rae
Sponsorship urgently required for 2001/2 season. Please contact the club for details.

Fixtures and kick-off times are subject to alteration.
City youth u-18s play in the Midland Floodlit Youth League.
Home games played at Meadow Park and support welcomed.

Gloucester City AFC Fixtures 2001-02
Index