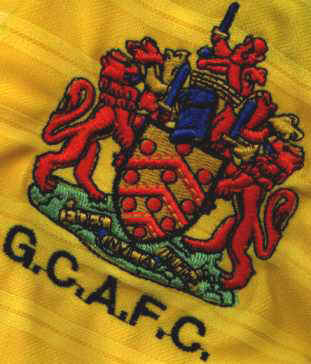 We welcome all contributions to the T-Ender. Send by e-mail to the address above.

Disclaimer
The views expressed on these pages are not those of Gloucester City A.F.C., it's directors, or of any other company mentioned. Neither do they represent the official views of the Gloucester City Supporters Club or its committee.
While we make every effort to ensure information placed here is accurate we do not accept responsibility for errors that may occour. If you do find a mistake please let us know.

All pictures unless otherwise stated are the site's own.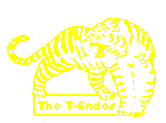 Gloucester City Ladies FC
2003-2004
Date
Opponents
Result
Scorers (where known)
14th Sep. '03
Swindon Spitfires (h)
6-0
Kemp, H.Wood(4), Johnson
21st Sep. '03
Team Bath (a)
4-4
H.Wood(3), Akers
28th Sep. '03
Alpington (a) WFAC1
2-3
H.Wood(2)
5th Oct. '03
Bristol United (a)
2-0
H.Wood, Thompson
12th Oct. '03
Swindon Spitfires (h) PST1
2-1
Perry, H.Wood
19th Oct. '03
Bristol Rovers A (h)
3-2
Johnson, H.Wood, own goal
26th Oct. '03
Cogan Coronation (a)
2-1
Johnson, Lewis
2nd Nov. '03
Cheltenham Saracens (a)
8-0
H.Wood(5), Thompson(2), Kemp
16th Nov. '03
Avening Angels (h) GlosCC
22-0
Kemp(2), H.Wood(8), Mason(2), Akers(2), Johnson(2), Thompson(2), Lewis, Meheran, Herbert, own goal
23rd Nov. '03
Bristol Manor Farm (h) BSC1
8-5
Kemp, own goal, H.Wood(3), Meheren(2), Stephens
30th Nov. '03
Newquay (h) PST2
2-6
Perry, H.Wood
7th Dec. '03
Swindon Spitfires (a)
2-4
Thompson, own goal
14th Dec. '03
Team Bath (h)
1-2
H.Wood
4th Jan. '04
Bristol United (h)
2-2
H.Wood (2)
11th Jan. '04
Cheltenham Saracens (h) BSC3
1-3
H.Wood
18th Jan. '04
Bristol City (h) GlosCC2
0-15
25th Jan. '04
Cogan Coronation (h)
7-0
Kemp (5), H.Wood, Turner
22nd Feb. '04
Bristol Manor Farm (a)
3-3
Johnson, Kemp, H.Wood
29th Feb. '04
Cheltenham Saracens (h)
4-0
H.Wood (3), Johnson
7th March '04
Bristol Manor Farm (h)
3-4
H.Wood(pen), Portbury, Johnson
11th April '04
Bristol Rovers A (a)
4-1
Kemp(2), Lewis
18th April '04
Plymouth Oak Villa
(@ Clevedon Town)
Promotion Play-Off
3-5
Johnson, Kemp, Stephens
City Ladies normally play home games at Meadow Park on Sunday afternoons, with kick-off at 2pm.
Fixtures and kick-off times are subject to alteration.

City Ladies enjoyed another hugely successful season achieving a highly credible second place in Division One (North) of the South-Western Women's Football League in their first season at this level. A narrow defeat in the promotion play-ff denied a second consecutive promotion having finished 2nd in the County League in 2002/3.

The club is looking to strengthen their squad and also run girls teams at u-14, u-12 and u-10 age ranges. To take part contact Ian Powell on Tel. 01452 722361 or visit the Gloucester City Ladies FC site for further details.

Gloucester City Ladies 2002-03
Gloucester City AFC Fixtures 2003-04
Index