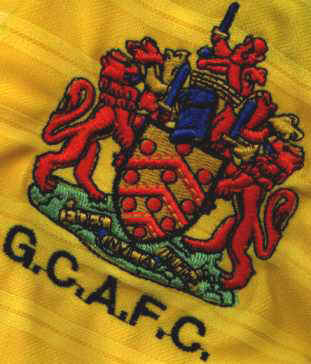 We welcome all contributions to the T-Ender. Send by e-mail to the address above.

Disclaimer
The views expressed on these pages are not those of Gloucester City A.F.C., it's directors, or of any other company mentioned. Neither do they represent the official views of the Gloucester City Supporters Club or its committee.
While we make every effort to ensure information placed here is accurate we do not accept responsibility for errors that may occour. If you do find a mistake please let us know.

All pictures unless otherwise stated are the site's own.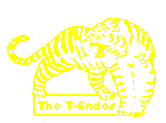 Gloucester City Ladies FC
2000-2001
Date
Opponents
Result
Scorers
10th Sep. '00
Cheltenham Saracens (h)
0-5
Bristol Rovers Colts (a)
8-5
Thompson(4), Wherrett(2), Wood, Kemp
1st Oct. '00
Malvern Town (a)
0-3
8th Oct. '00
Keynsham Town (h)
1-5
Kemp
15th Oct. '00
South Bristol Wanderers (a)
3-2
Wherrett(2), Wood
22nd Oct. '00
Bristol City Reserves (a)
2-6
Wherrett, Wood
29th Oct. '00
Cam Bulldogs (h)
4-1
Thompson,Turner,
Wood , Kemp
5th Nov. '00
Bristol Rovers Colts (h)
7-3
Kemp(2), Turner(2), Thompson, Wood, Johnson-Manley
12th Nov. '00
Cirencester Town (h)
0-1
19th Nov. '00
Tewkesbury (a)
2-2
Kemp(2)
26th Nov. '00
Warden Hill United (h)
3-5
Johnson-Manley, Thompson, Wood
Malvern (h)
5-3
Johnson-Manley, Thompson, Wood, Kemp(2)
Malvern (h) Cup
7-5
Wood(5), Kemp, Turner
21st Jan. '01
Tewkesbury (h)
7-0
Heard, Overthrow(2), Turner(2), Kemp, Wood
28th Jan. '01
Warden Hill United (a)
1-1
Turner
Tetbury Town (h)
5-1
Kemp(4), Johnson-Manley
11th Feb. '01
Bristol City Reserves (h)
4-2
Wood, Kemp, Turner(2)
Bristol Rovers (h) Cup
3-5
Wood(2), Turner
South Bristol Wanderers (h)
11th Mar. '01
Cirencester Town (a)
6-1
Turner, Wood(2), Kemp(3)
18th Mar. '01
Cheltenham Saracens (a)
3-2
Turner(2), Wood
8th Apr. '01
Keynsham Town (a)
5-0
L.Waller, D.Turner (2), H.Wood (2).
Cam Bulldogs (a)
3-4
L.Waller, J.Wood, H.Wood
Tetbury Town (a)
4-2
Wood(4)
Final League Position - 5th: P- 20 W-11 D- 2 L- 7 F- 63 A-48 Pts- 35

2001 Pre-Season Plans

Sunday June 17th - Pre-season starts - Trials for new players - Blackbridge 2.00pm

Sunday July 1st - Sponsored penalty shoot out - Blackbridge sports ground 2.00pm start

Sunday August 12th - 5-a-side tournment - Blackbridge sports ground 10am start.

New season starts in September - Date tba

Shirt Sponsors for 2001-02 season required.

For more details on any of the above contact Steve Titmus on 01452 415451.

Fixtures and kick-off times are subject to alteration.
Visit the Gloucester City Ladies FC site for further details on matches, how to join and also on their six youth teams.

Gloucester City AFC Fixtures 2000-01
Index